19mar(mar 19)15:0027(mar 27)14:00Retreat on Salt Spring IslandSalt Spring Island, BC, Canada
Détails de l'événement

Co-Teacher: Heather Martin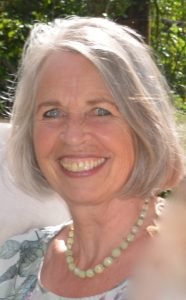 Heather Martin h
as been meditating for 40 years, in various traditions. Theravada has been her main practice since 1981, when she trained in the style of SN Goenka, for 8 years.  She has practiced Tibetan Dzogchen with Tsoknyi Rinpoche, Vipassana with Burmese Sayadaw U Tejaniya, and more recently the early Foundations of Mindfulness with scholar-monk Bikkhu Analayo.
She has been teaching retreats in North America since 2001, in Canada and the West Coast of the United States.  She guides the Salt Spring Island Vipassana Community, where she has lived for 37 years.
She is a retired midwife and childbirth educator.
Heather emphasizes the practical application of these perennially brilliant teachings, with warm-heartedness, clarity and accessibility.
For more information, please check the organizer website. Thank you!
Heures

19 (Jeudi) 15:00 - 27 (Vendredi) 14:00
Lieu

Salt Spring Insight Meditation Community

184 Hillcrest Drive
Événement organisé par
Salt Spring Insight Meditation Community